Training Center
The
KAFEA TERRA Barista and coffee training centre
is located in the Peania area of Attiki. Away from the central Athens city noise you'll find it in the same complex as our headquarter offices and state-of-the-art coffee processing and roasting unit.
All seminars at the KAFEA TERRA Coffee Training Centre take place in our spacious and purpose - built seminar and comfortable teaching rooms. Our modern, professional facilities include full multi–method coffee preparation areas where you will find all the different espresso machines and coffee grinders. Putting into practice the theoretical knowledge acquired from our training courses.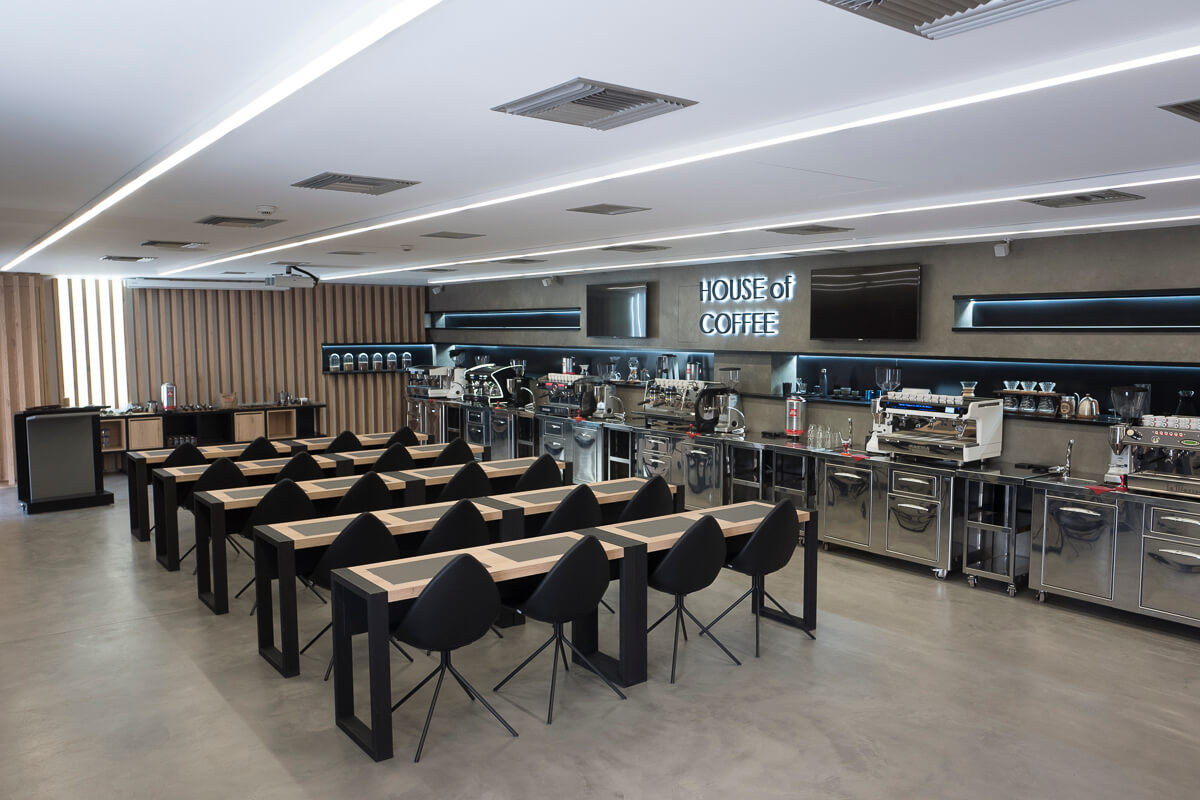 Α fully-equipped training campus, led by certified Baristi trainers.

We devote considerable resources and time to the creation of a state of the art, fully-equipped training campus that promotes, supports and communicates the coffee philosophy and culture through specialised programmes aimed
at both catering professionals and people who are simply coffee lovers.

Every year we host more than 1,000 coffee professionals and lovers at our facilities to initiate them into the secrets of preparing and delivering excellent coffee.
The team of instructors consists of experienced and trained Baristi Trainers, certified by the UDC in Trieste and by the SCA.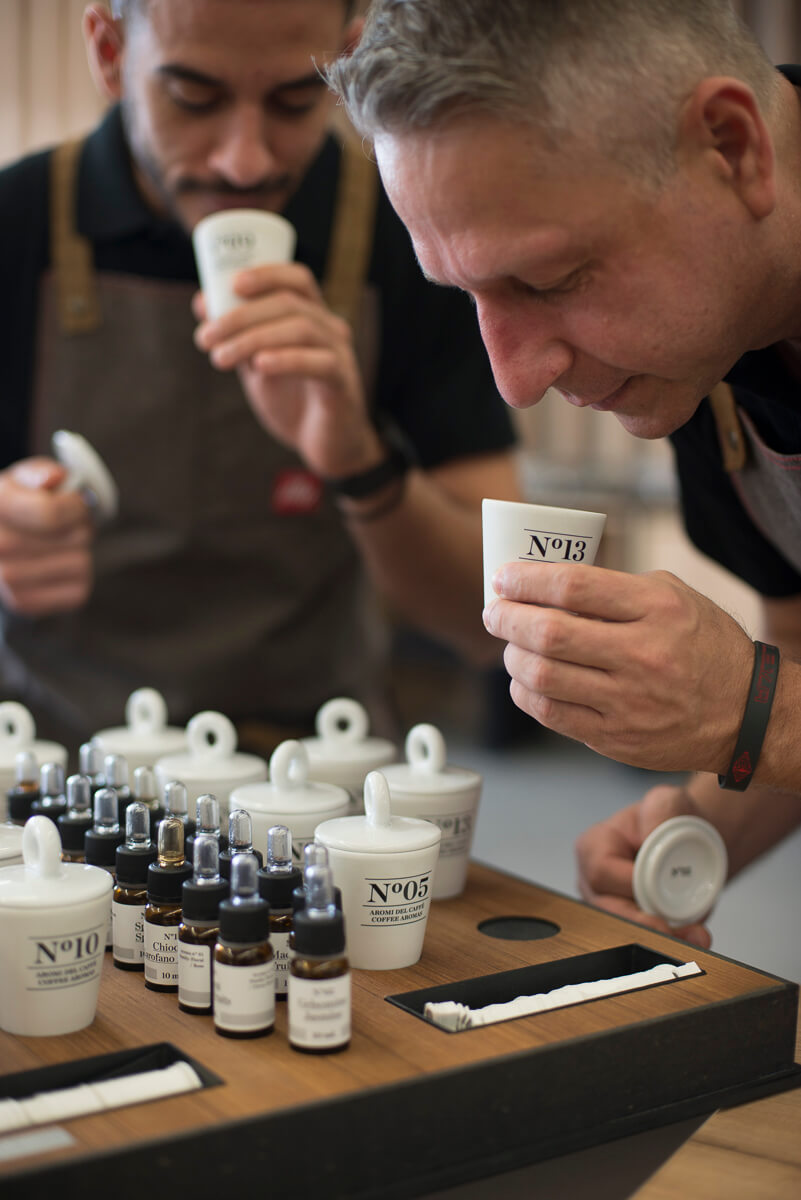 Discover all seminars available at KAFEA TERRA Barista and coffee training centre